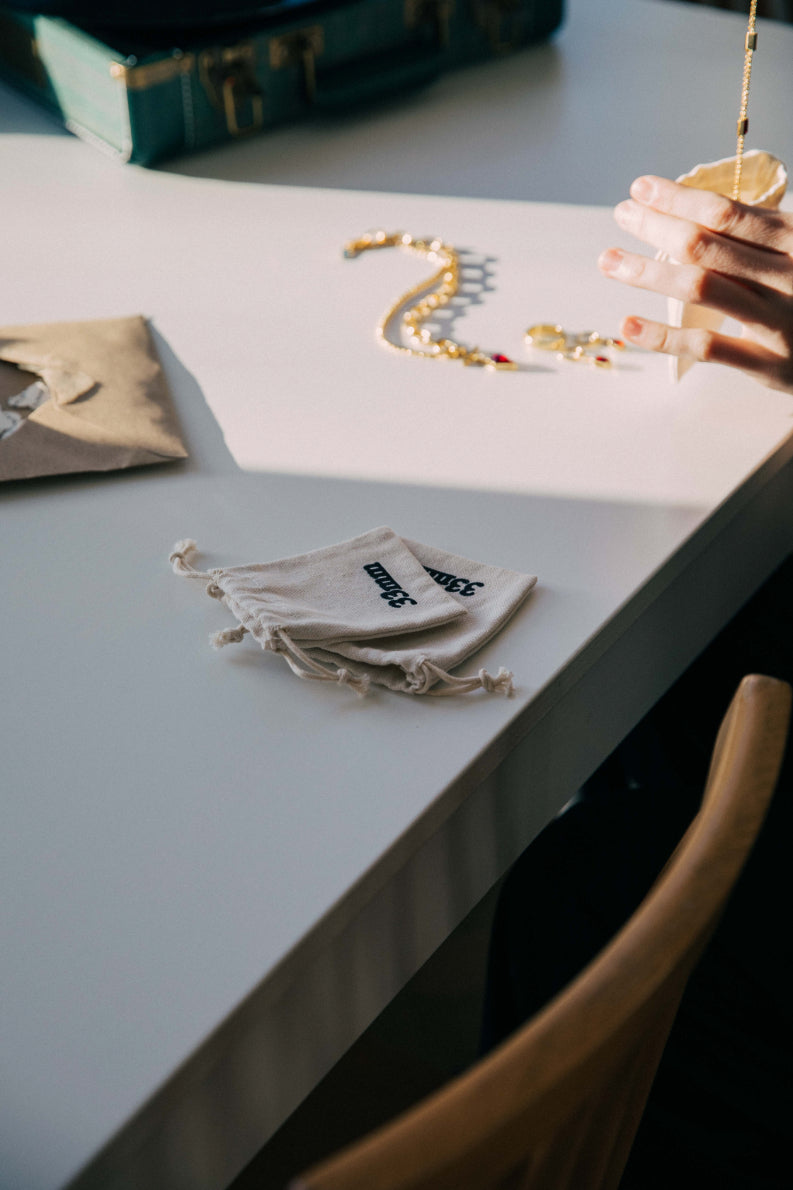 What shipping methods are available?
You can view all of our worldwide shipping options here.
Where is my parcel?
You can track your order here by entering in your order details from the confirmation email.
Can I change or cancel my order?
If you wish to cancel your order or change any details please let us know as soon as possible by sending us an email and we'll do our best to accommdate. If your order has already been dispatched then we we will not be able to change or cancel the order.
When will my favourite item be restocked?
You can sign up for restock updates to your email by clicking the 'Notify me when available' button on the product page or follow us on our socials to keep up with any restock updates.
When will I receive my order if one of the items was on pre-order?
If your order value is below £150/$200 then shipment of your in-stock items will be delayed until your pre-order item/s is ready for shipment.
If your order value is £150/$200 or above then we will ship your in-stock items first and the pre-order item/s in another shipment once it's ready with no extra shipping charge.
If you choose Next Day or Express delivery service whilst having preorder items in your cart then we will only send these items with the delivery service selected once the stock is ready for shipment unless your order value is £150/$200 or above then we will ship the items that are in-stock to you first with express delivery and the preorder items with standard delivery once it's ready.
What payment methods are accepted?
We accept all major payment methods including Visa, Visa Debit, Maestro, MasterCard, Amex, Paypal, Shop Pay, Apple Pay and Amazon Pay.
Where is your jewelry made and by who?
All of our jewelry are made by artisan groups, small-scale and family run factories in Korea and China. We ensure all of the production groups we work with are paid fairly and in good working conditions.
Do you offer gifting options?
We offer a special gift box and wrapping service which can be selected when you add the item to the cart, or you can also add this at checkout. Please specify which item it is that you would like us to gift wrap on our 'notes' section of the cart. Personalised message option is also available to add at the cart along with the gift box.
Can I return a gift?
Yes you can return a gift if it falls within our return policy. All we need from you is the order number from the person that bought it for you, or their name or email address.
I've received a package with missing or wrong items.
We sincerely apologise if the items received are not the items that was originally placed by you. On the rare occasion that this may happen, we ask you to please contact us as soon as possible at hello@33-mm.com
In some cases, we may ask for you to return the item back to us through our returns process found here.
Please note that if you are missing/received the wrong items, you must claim for this within 30 days of the order being dispatched.